:::
The Current Exhibitions
2018 Taiwan-Korea Art Exhibition of 29th Anniversary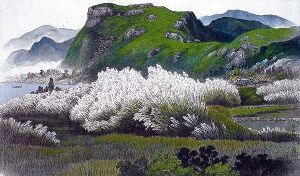 Date/Time :
107-2-24~107-3-14
Exhibition Institute :
Taiwan-Korea Art Exchange Academic Association
This year marks the 29th year of the Taiwan-Korea Art Exhibition and its scale has been expanded based on the successful experiences both parties had in previous years. The purpose of the Taiwan-Korea Art Exhibition is to promote learning and awareness through art exhibitions and exchange visits and hopefully, by expanding the scale of the exhibition, the horizons to appreciate and create art for the public and art students are broadened.
Focus:The members of the association are professional painters and art workers from Taiwan and Korea. Most of our members have a masters or Ph.D. degree and are very active in local art circles. Their works are iconic to a certain degree. The exhibited works are versatile in style and rich in artistic aesthetics. It's indeed an exhibition that art-lovers will appreciate.