:::
Accessible Facilities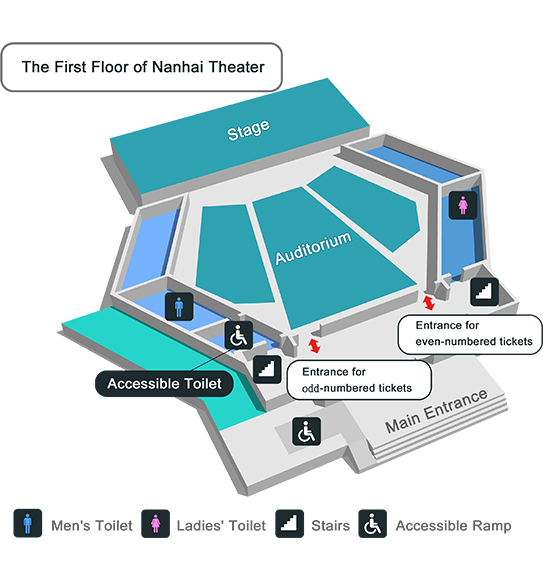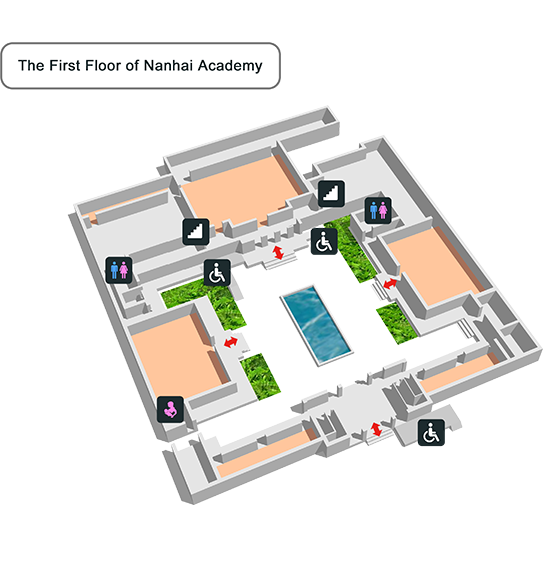 Accessible toilets:
Two accessible toilets are available on the 1st floor of Nanhai Academy, and one in the Nanhai Theater for physically-challenged people.
Accessible routes:
Accessible routes are available outside of Nanhai Academy and Nanhai Theater for wheelchair-users to access the academy and theater safely.
Warning bricks have been laid on the stairs inside and outside Nanhai Academy, and one accessible-parking space is available outside the academy.