:::
The Past Exhibitions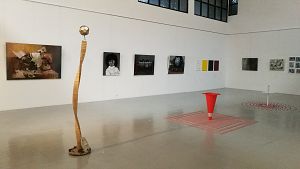 Date/Time :
107-5-30~107-6-10
Venue :
Exhibition RoomⅠ、Ⅱ
Exhibition Institute :
Department of Fine Arts, National Taiwan University of Arts
he boundaries between objects
have become space
The existence of forms
is the space
as well as rooms.
In the room,
we learn how to make ourselves who we are.
In the room,
we create art pieces to reflect art and life.
From this room to another,
in our room,
we make us who we are.