:::
The Past Exhibitions
THE ERA OF URBAN ART- The Exhibition of Style Trends and Art:Celebration of Style and Art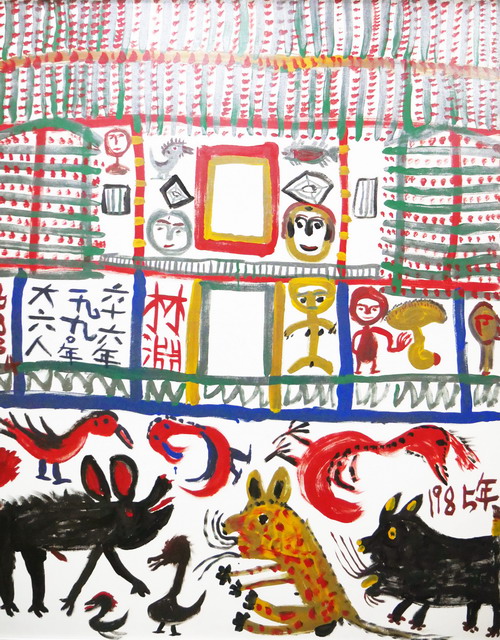 Date/Time :
108-7-2~108-9-8
Exhibition Institute :
National Taiwan Arts Education Center
Featuring cross-disciplinary street and urban culture, "Celebration of Style and Art" showcases a selection of works by artists and fashion designers from America, Japan, Taiwan, and etc., who combine graffiti art, fashion and brand symbols to formulate their distinctive expressions and vocabularies that portray the selfsatirizing tendency in contemporary popular culture. However, these popular artists enrich the concept of "fashion", and they have displayed intriguing reflections on society and redefined trendy culture with their personal perspectives.
Many of the important ontemporary artists in art history showcased in thissection have been tremendously well-received by art collectors and art enthusiasts, among whom are Taiwanese art predecessor Lin Yuan; internationally renowned artist known for his concept of "Superflat", Takashi Murakami; Taiwanese comic sculptor Hung Yi, who is celebrated for his cartoonist sculptural style; and Kaws, a representative figure of designer toy and sculpture. In this section, audiences can see outstanding artworks loaned from collectors. At the same time, these artworks also reflect a commonality underlying the developing of street art. Furthermore, to explore fashion crossover expression, audiences will see the artworks of Death NYC, who always satirizes fashion in a fashionable way; Taiwanese emerging fashion designer Austin Wu; entertainer-turned-artist Guo Yen-Fu; Taiwanese emerging sculptor Lai Kuan-Chung; and the artist/fashion designer duo WUWUNUNA Studio (Chen Wei and Lee Chung-Te), Korean design group Sakubo, Japanese artists Kikuta Naomi, and Minamidate Mamiko. Their spatial installations and fashion designs embody the art, design, and street cultural scenes charged by diverse dynamics and forces.