:::
The Past Exhibitions
Fine Arts Tour-The Student Art Competition Special Works Reproduction Exhibition and The World Children's Art Exhibitionr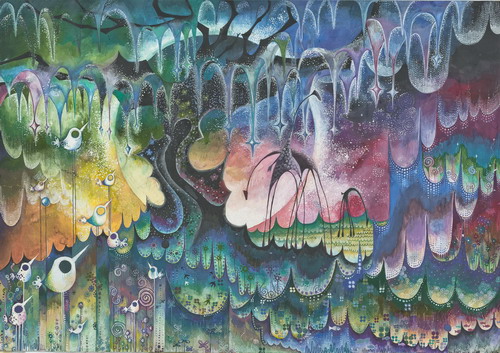 Date/Time :
109-5-23~109-5-31
Venue :
Exhibition RoomⅠ、Ⅱ
Exhibition Institute :
National Taiwan Arts Education Center
When We Art Together–World Children's Art Exhibition" showcases paintings of gold/silver/bronze medal winners from more than 100 nations worldwide and great paintings created by children of Taiwan. The exhibition featuring paintings that represent different nations. The subjects of the paintings are versatile including subjects related to local culture, folk customs, and scenery. In addition, a special area is dedicated especially to great paintings created by children in Taiwan. These children depicted the unique cultural features of Taiwan such as indigenous people and traditional temple fairs with their childlike and innocent brush-strokes. Everyone is welcome to come and appreciate and share the features and charms of the paintings created by children from different nations.
Focus:"Paintings are the foundation of the aesthetic in our lives; they are also the essential nutrients to our lives." This exhibition, since the special exhibition held at Taoyuan International Airport, allows people to appreciate the most childlike, innocent paintings from all over the world at close range and plant the seeds of art education via spreading aesthetic appreciation and creating an environment for aesthetic education so that both arts and aesthetics may reach all.