:::
The Past Exhibitions
VIEW POINT & CRITICAL POINT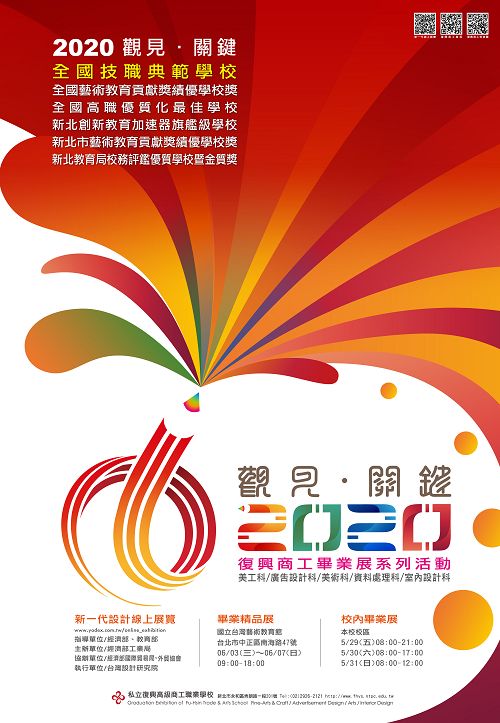 Date/Time :
109-6-3~109-6-7
Venue :
Exhibition RoomⅠ、Ⅱ
Exhibition Institute :
Fu-Hsin Trade & Arts School
Real vision should contain a person's various experiences and the deep process how he has experienced and dealt with everything around him.Solve significant problems, ask good questions, create interesting works of art andbe able to cooperate with co-workers.
Create works of art full of creation. Make use of the key abilities in the design field.Show unlimited creative ideas in the new generation.
Focus:The focus of the exhibition is to display carefully-selected works from the 2020 Graduation Exhibition by the Graduates of Fu-Hsin Trade and Arts School. The exhibited works are categorized into paintings, animation design, digital graphic design, cultural creative fashion design, graphic communication design, communications design, space and architecture design, and product and craft design.