:::
The Past Exhibitions
Exhibition of Yi Zhen Chen – Travel, Journey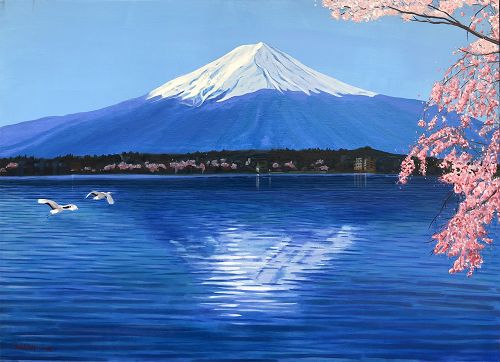 Date/Time :
109-8-12~109-9-2
Exhibition Institute :
Elaine Cheng
The Yi Zhen Chen exhibition is also a journey exploring all the beautiful corners of the world. Leave Taiwan, by way of France, Italy, Estonia, Japan, on and on. What she has seen has been transformed into gorgeous colours on the canvas: sometimes it is realistic and/or abstract; sometimes it is fantasy and/or recreation. The limited painting space is my infinite imagination, and I invite all viewers to embark on this pretty "Travel, Journey".
Focus:This exhibition is mainly oil paintings, by bringing up the beautiful natural views and street corners in different countries using realistic and/or abstract technique, to show understanding of life and living, and to reconstruct an imagination beyond reality.