:::
The Past Exhibitions
Graduation Fine Art and Group Exhibition with Artists of Department of Applied Arts Class 2023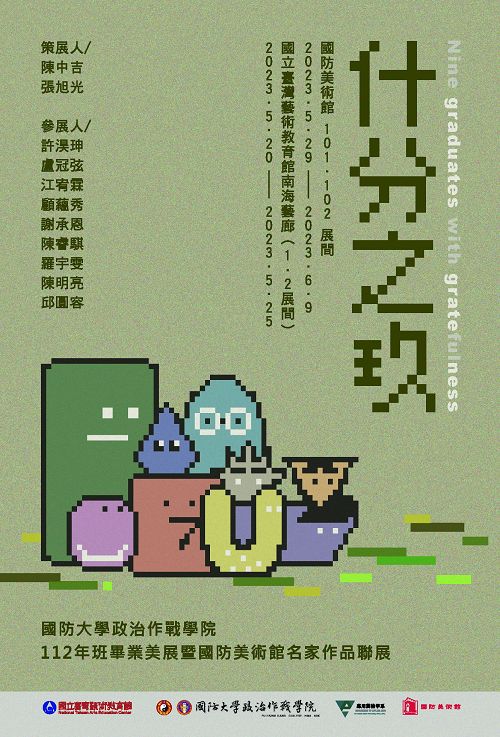 Date/Time :
112-5-20~112-5-24
Venue :
Exhibition RoomⅠ、Ⅱ
Organizer :
National Defense University Fu Hsing Kang College Department of applied arts
《Nine Tenths》gathers a group of art lovers coming from different backgrounds and having a passion for art and creation. Stepping out of the standardized image of the army, they create opportunities for the public to better understand the spirits behind the hard work of the armed forces. We also display the famous alumni's paintings, which symbolize the growing and toughing along time. They are the continuous artistic legacies of Fuxinggang since its founding.